Let's Get Your Business-Building Podcast Launched and Live!
Put your key networking, client attraction, and Celebrity Expert Branding tool to work, growing your business as your 24/7/365 salesperson!
You're in the right place, should you now find yourself embracing your reasons for launching and hosting your own podcast.
We're here to help and will meet you wherever you are.
Which of the following statements best describes where you find yourself right now?
Whichever statement applies to you, The Podcast R.E.A.C.H. System gets it done for you.
We Have Four Customized Levels of Podcast R.E.A.C.H. – Select The Option That Most Closely Matches Your Current Situation
Let's team up and figure out, together, which of the following is the best fit for you: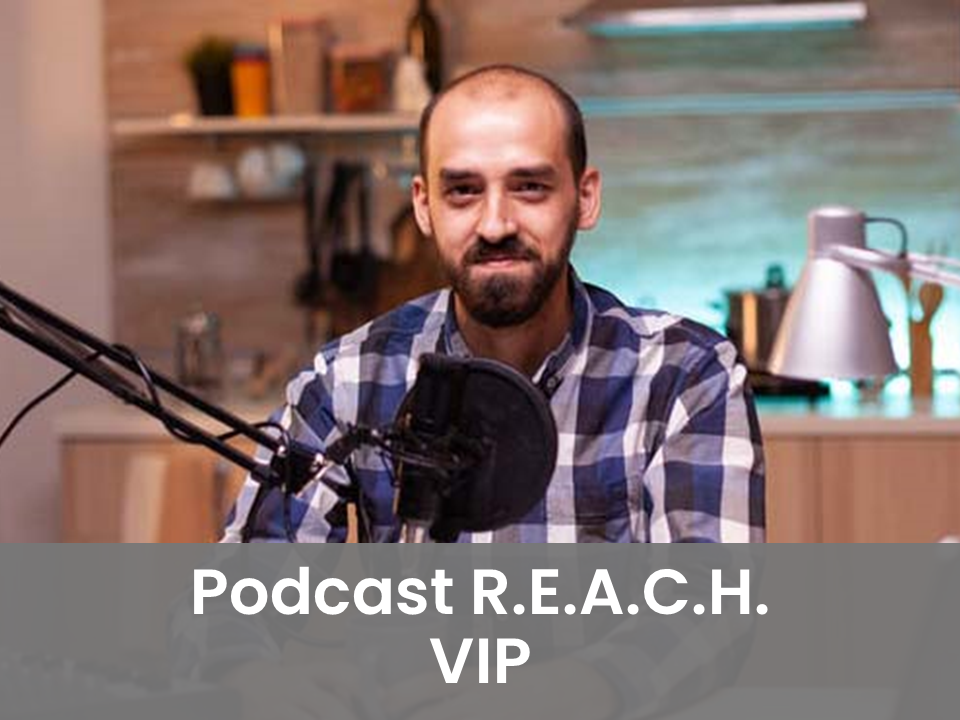 R.E.A.C.H. VIP – this goes beyond simply launching your podcast, and is ideal for the entrepreneur who is ready to launch a business-building podcast as the spearhead to launch a new brand or enter a new market, creating a Celebrity Expert Brand in the process – this is very exclusive and we only do 10 of these per year!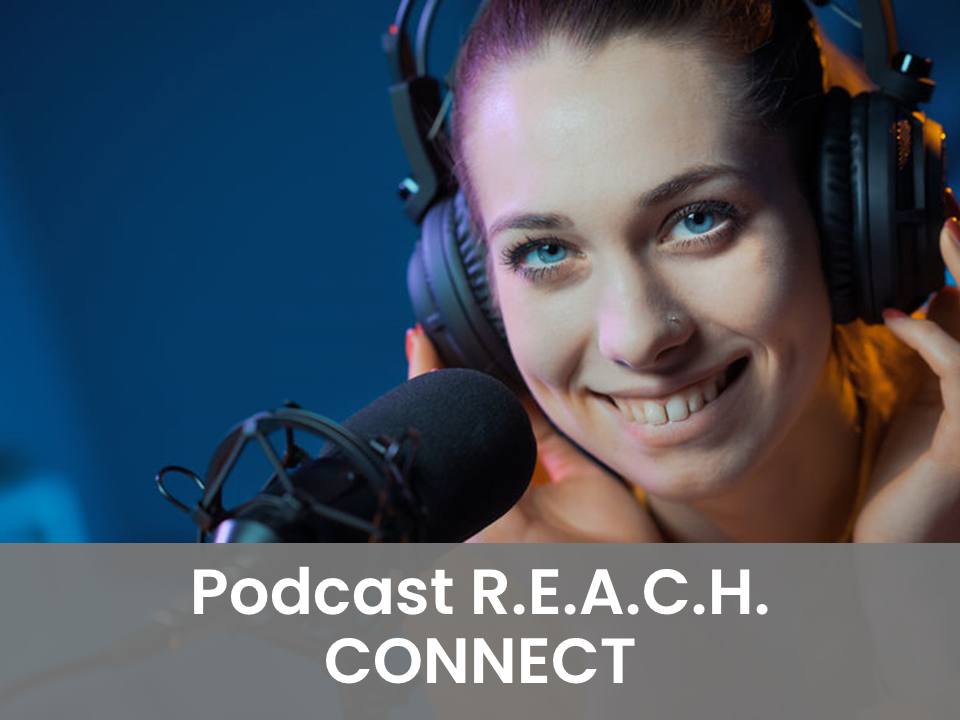 R.E.A.C.H. CONNECT – you are eager to establish market dominance as an Influencer in your space – this creates your New Media portal that you'll use to quickly open conversations that close deals while at the same time getting yourself booked to speak on more podcasts, stages, and events than you've had up until now!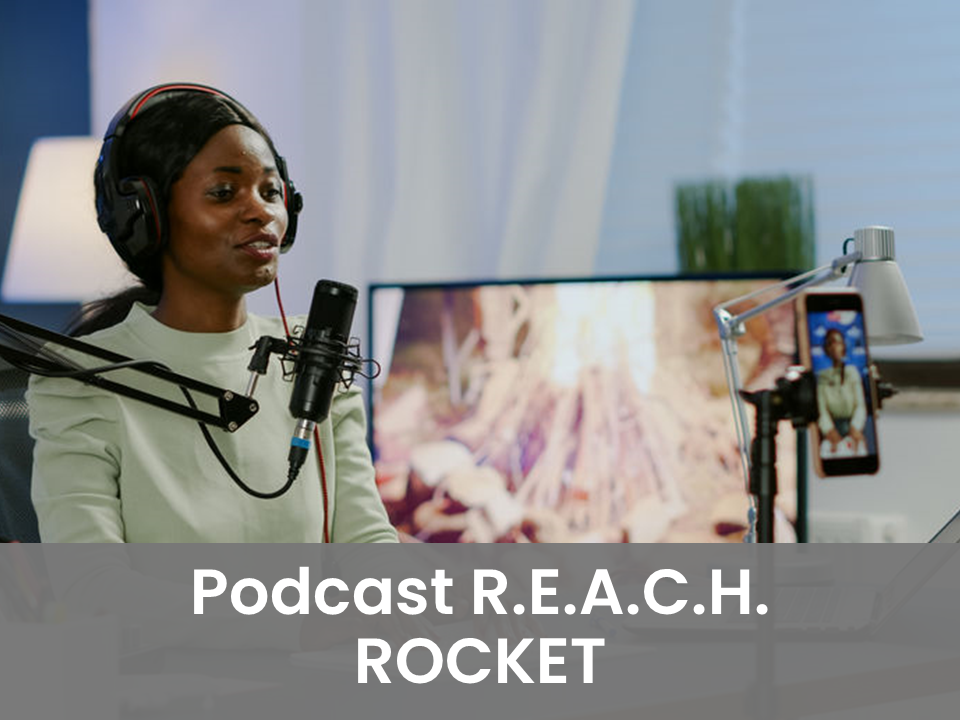 R.E.A.C.H. ROCKET – you're sick and tired of being invisible while your competition steals the spotlight, and you're tired of being thought of as "just another salesperson" when you reach out to your connections. You need a podcast, you need it now, and you just want to get it DONE and LAUNCHED using a proven model!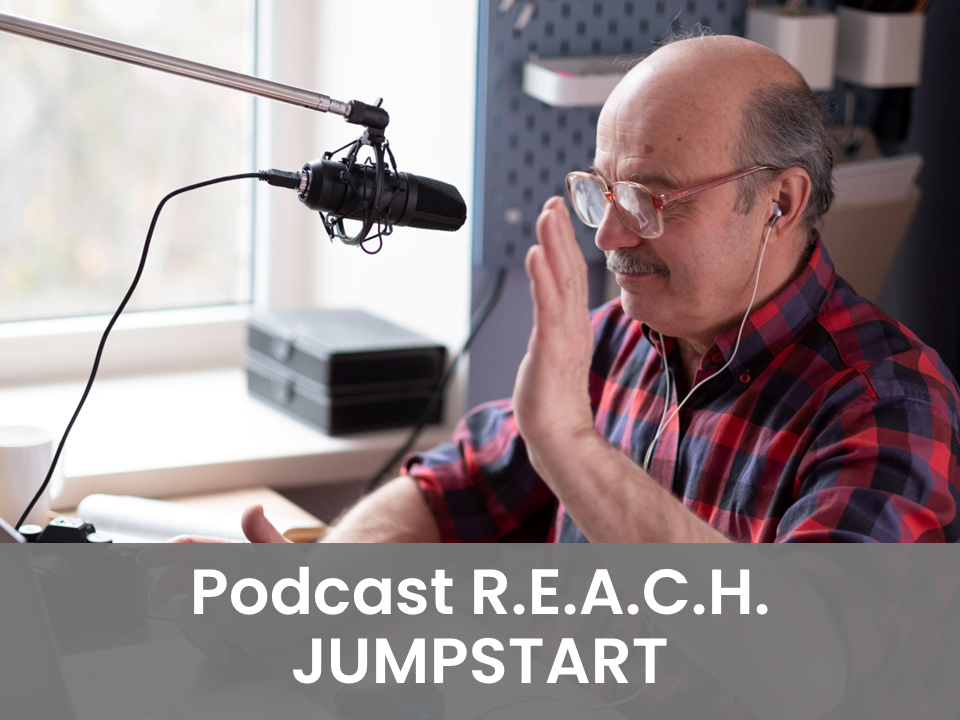 R.E.A.C.H. JUMPSTART – perhaps you're tech savvy, or you already have the team resources you need to get your podcast launched. Or maybe you don't have the budget to hire a podcast launch firm right now, but are tired of sitting on the sidelines. We'll answer all your questions and give you an easy, step-by-step GET IT DONE plan!
All Four Levels Deliver You A Personalized Experience That Gets You An Optimized Business-Building Podcast FAST!
What makes each level unique is the way it's tailor-made to match your situation.
Let's go through it quickly so you can easily pick the best choice for you, wherever you are in this moment.
R.E.A.C.H. VIP is actually hiring Adam as your "business creator's sensei" for an entire year to guide you through creating an entire new brand or line of business, using your new podcast as the marketing spearhead. It's very exclusive, and it's not for everybody – but it may be for you.
R.E.A.C.H. CONNECT and R.E.A.C.H. ROCKET, on the other hand, are focused primarily on getting your podcast optimized and launched so you can start opening more conversations that close deals:
R.E.A.C.H. CONNECT places the emphasis on positioning you as an influencer in your community, market, and audience and setting you up as a New Media Star, with a high degree of customization that dovetails with your business brand.
R.E.A.C.H. ROCKET is your "no frills" vehicle that gets you from Point A to Point B (a live podcast) quickly that serves as your key networking, client attraction, and Celebrity Expert Branding Tool while allowing you to cut costs and include your own resources.
Now, maybe you are a hands-on, tech-savvy web geek who thrives on doing it yourself.
Or you already have the team in place to do it for you, it's just that you need someone to show you exactly how and and help you properly brand and design your podcast, so you don't see the point of hiring a separate firm to do it all for you.
In these economic times, maybe you just don't have the funds – we get it – but you don't want to wallow in confusion while others leapfrog you.
In that case, the coaching you gain from R.E.A.C.H. JUMPSTART is just what you need now.
Let's find out!
Here Are Your Podcast R.E.A.C.H. Options, Side-By Side
Compare your options, then keep scrolling to take that powerful next step: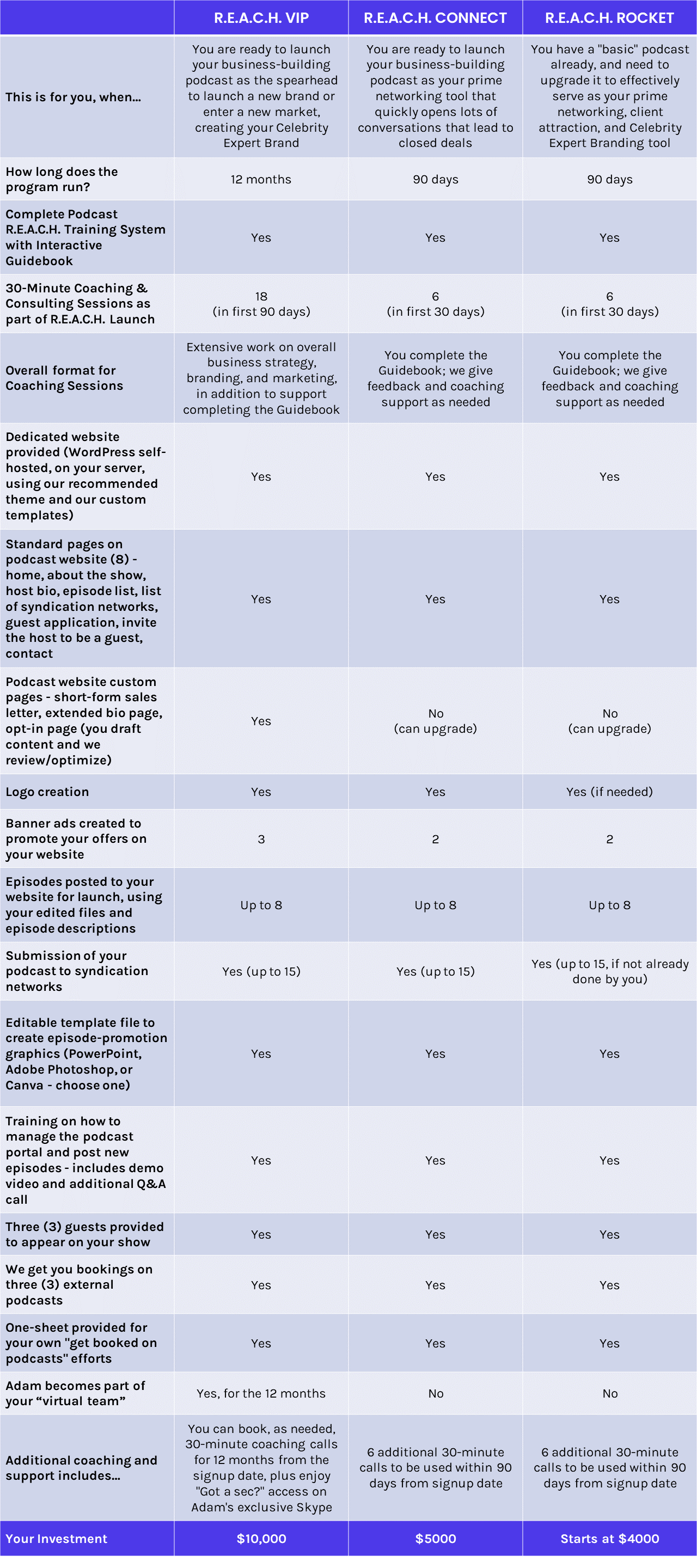 Let's Begin The Conversation
If you would like our help getting your podcast going FAST so you can get more clients and referrals RIGHT AWAY, your first step is to book a Podcast R.E.A.C.H. Jumpstart Call.
Simply use the scheduler and book yourself in for the nearest mutually convenient time.

Unless you request otherwise when you schedule the call, all calls will take place using Zoom Audio.
NOTE: some evening options are open as we recognize many soon-to-be podcast hosts are currently side-hustlers.